1. Your Obligations
Duty to notify
Everyone and especially the professionally trained person has a duty to react and act on the signs and reactions that testify to dissatisfaction and give rise to suspicion or concrete knowledge about sexual abuse. There is also a duty to react if a child exhibits sexually transgressive behavior towards another child. As a professional, you have an obligation to document your observations and formulate your concern and suspicion to the social services.
What to do?
If you know or suspect that a child are or has been sexually assaulted or abused you inform your management.
You are responsible to follow up that the proper authorities, such as Child Protective Services are in formed, and later on the police if and when suspension change to know.
You are always responsible to make yourself aware about the policy to prevent and handle sexual abuse at your workplace.
The degree of knowledge
The degree of concern, suspicion and knowledge will have an impact on how one should act as a professional. Is this a concern?
A feeling that the child is unhappy. A concern about whether the child might be abused? In those cases, it may be necessary to make a professional, more systematic observation over a shorter period of time in which the concern is either dispelled or confirmed.
Is there a suspicion?
The child may make statements or show signs that suggest that the child is being sexually abused. Here, the leader must be involved, and in collaboration described what has concretely led to the suspicion. The degree and content of the suspicion must be formulated, and a notification must be prepared for the municipal administration.
Is this concrete knowledge?
The child has come forward with direct statements, the abuser has confessed, or there have been witnesses to the abuse. Here, too, it is recommended that the professional involve his or her leader, and on the basis of the available knowledge, the child's concrete statements and the observations made by professionals are described. A notification is sent to the municipal administration. If you consider that there is an urgent need to protect the child from further abuse or possible sanctions from the abuser, it may be necessary to act quickly. Initially, you can notify the administration by telephone and immediately afterwards send the written notification.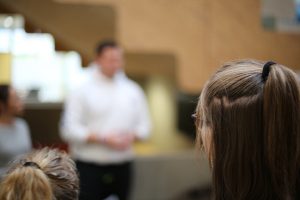 Supportive NGOs or Public Offices
Children and young people can contact ChildLine about anything – no problem is too big or too small. Whatever your worry it's better out than in.
Tel: 0800 1111 (24 hours)
www.childline.org.uk
NSPCC
24 -hour child protection helpline with information and advice for anyone worried about a child's physical and emotional safety.
Helpline: 0808 800 5000
www.nspcc.org.uk
London Rape Crisis
Support and services for women and girls, and information about support agencies for men.
Helpline: 0808 802 9999
www.rapecrisislondon.org
Survivors UK
Information, support and counselling for men and boys who have been raped or sexually abused.
www.survivorsuk.org
Women and Girls' Network
Counselling and support to help women and girls recover from violence.
Sexual violence helpline: 0808 801 0770
www.wgn.org.uk
Respond
Helps children and adults with learning disabilities who have experienced abuse or trauma, as well as those who have abused others, through psychotherapy, advocacy  and other support.
Tel: 0808 808 0700
www.respond.org.uk
Galop
Advice, support and advocacy for lesbian, gay, bisexual and trans* (LGBT) people.
Helpline: 020 7704 2040
www.galop.org.uk
MOSAC
Support, counselling and advocacy for non-abusing parents/carers of children who have been sexually abused.
Helpline: 0800 980 1958
www.mosac.org.uk
National Domestic Violence helpline
Women experiencing domestic violence – as well as their family, friends, colleagues and others calling on their behalf – can contact this nationwide helpline 24/7 for help and advice.
Helpline: 0808 2000 247 (24 hours)
www.nationaldomesticviolencehelpline.org.uk
Men's Advice Line
Advice and support for men experiencing domestic violence and abuse.
Tel: 0808 801 0327
www.mensadviceline.org.uk
Papyrus
Support and advice for parents about young people under the age of 35 and suicide.
HOPELineUK: 0800 068 41 41
www.papyrus.org.uk
Young Minds
Advice for parents concerned about their child's emotional and mental health.
Helpline: 0808 802 5544
www.youngminds.org.uk
British Association for Counselling and Psychotherapy (BACP)
Details of counsellors and therapists working in London and elsewhere in the UK.
www.bacp.co.uk
British Association for Counselling and Psychotherapy (BACP)
Details of counsellors and therapists working in London and elsewhere in the UK.
www.bacp.co.uk
Crown Prosecution Service (CPS)
Explains what the CPS does and what happens, from reporting a crime to passing sentence.
CPS London: 020 3357 7000
www.cps.gov.uk/yourcps.html
Rights of Women
Free confidential legal advice for women in London and their advisers.
Advice line: 020 7608 1137 (Monday 11am-1pm; Tuesday, Wednesday and Thursday 2- 4pm)
www.rightsofwomen.org.uk
How to Meet the Child and Young Person
What can make children and young people talk about abuse?
Precisely because it can be difficult for children and young people to tell about sexual abuse, it is important that professionals are aware of conditions that may promote and support them. A Norwegian study that looks at the revelation of sexual abuse from the children's perspective shows, among other things, that children and young people are more likely to tell if they experience that there is an opportunity to tell, an intention to tell and a connection to what is being talked about. The likelihood of the child reporting abuse is greater if all three aspects are present.
Three examples can illustrate the three aspects:
An opportunity to tell:   A manager of a residence experienced that a placed girl repeatedly took the initiative to tell about abuse from a family member. However, the girl apparently lacked the composure for it. The manager decided to take a longer car ride with the girl. Here there were no disturbances, they were alone, and thus an opportunity was created for the girl to tell about the assaults that had taken place over several years.
An intention to tell:   A placed child was sexually abused when she came home for visits on weekends. Immediately before a visitation weekend, the girl told an educator about the abuse. The girl could not cope with the thought of more assaults, and her intention to tell was to avoid getting together and to get help to stop the assaults.
A connection to tell:  In a situation with their four-year-old foster child, a foster family experienced that a bath helped to create a connection to the abuse the child had experienced in bathing situations with the father. The child told here about the abuse to which he had been subjected.
As a professional, it is important to be aware of how you can help to capture and facilitate the various situations in which a child or young person experiences an opportunity, intention or connection to tell about sexual abuse.